Thames Valley
Mike Thomas (Thames Valley – Berks, Bucks and Oxon)

Home Tel No: 01865-880418
Mobile Tel No: 07595-729771
Email:mike@mikekt.co.uk
Many Thanks to Bucks Schoolwear Plus
Thank you very much to Emma Parker at Bucks Schoolwear Plus in Aylesbury for organizing a large donation of new but surplus school sportswear. This will soon be put to good use helping less fortunate children overseas to play rugby and experience the great benefits that team sports can bring.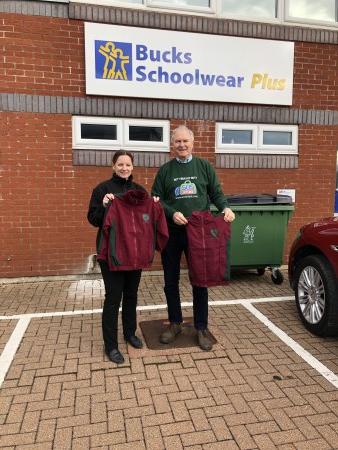 Huge Thanks to Moulsford Prep School
JSOS Kit Aid is very grateful for a large donation of rugby shirts from Moulsford Prep School in Oxfordshire. The donation included 200+ shirts for a range of age groups and was organized by Jim Hamilton-Smith the Deputy Head (pictured). These will help a great many youngsters around the world to participate in a great team sport.
Many thanks Jim.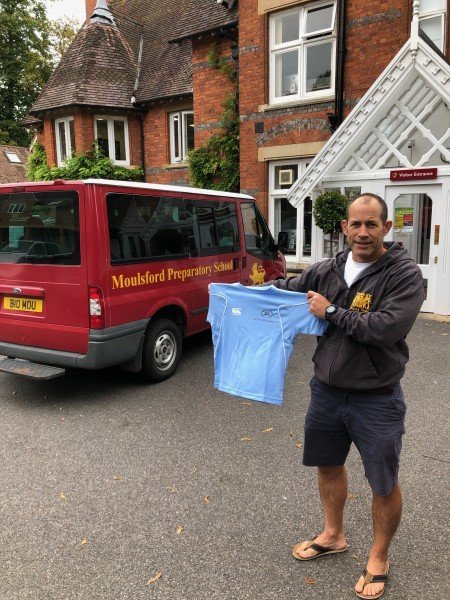 A Great Donation from Cokethorpe School in Oxfordshire
Many thanks to Dani Slatter (pictured) at Cokethorpe School in Oxfordshire for organizing a donation of assorted rugby kit.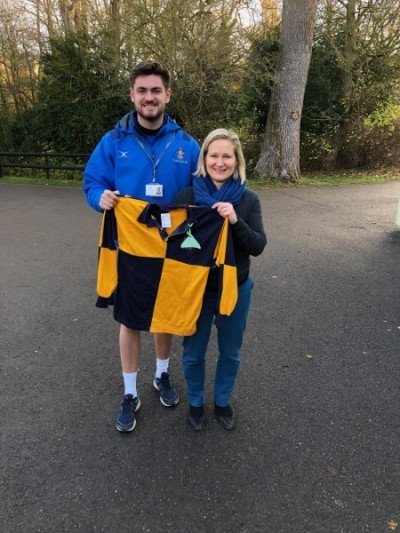 Thank you St Edmunds College
Huge thanks and well done to Amina Oti and fellow students at St Edmunds College, Ware for organising a collection of rugby kit and a generous donation for SOS Kit Aid.
Pictured below is Amina and her friends donating the kit to regional collector Mike Thomas.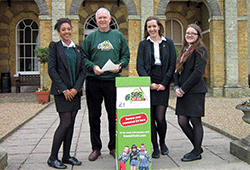 Clubs and schools in Thames Valley help make a difference
Many thanks to Witney Rugby Club Mini and Junior section for hosting a kit collection day on Sunday 10th March. A great selection of rugby and cricket kit was donated including many pairs of clean rugby boots in great condition.
Horris Hill Prep School in Berkshire have donated a huge selection of rugby shorts as well so a big thanks to the staff and pupils for helping us to make a real difference to the lives of children around the world.